What are Health@Home Hubs?
Health@Home Hubs are an essential building block for any open remote health monitoring solution due to the ability to provide plug and play interoperability for personal care devices through the use of international standards. LNI's Health@Home product line is the only option in the market that follows the ITU-T H.810 for all of its interfaces. This ensures that data is always represented in a manner consistent with clinical requirements. With its standards-based architecture, Health@Home Hubs will not lock you into a costly cloud-based service as data collected by Health@Home Hubs can be forwarded to any Continua compliant WAN receiver.
If a cloud-based health data delivery service is required, Health@Home Hubs may be paired with Health@Home Exchange, which is LNI's standards-based web services platform. Health@Home Exchange adds data translation and remote Hub management services, allowing organizations to scale and integrate their services.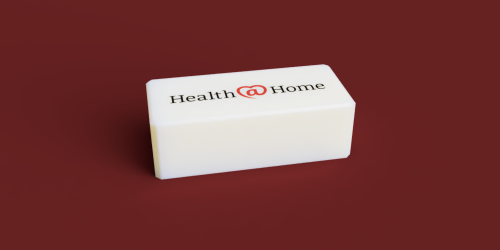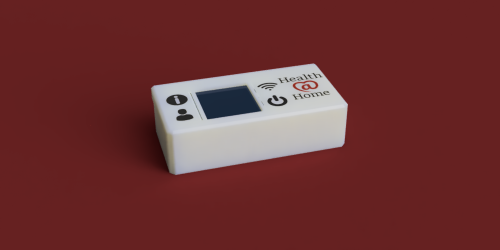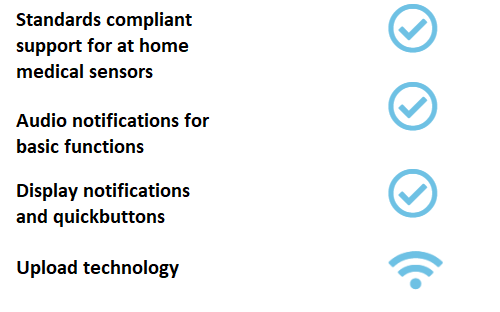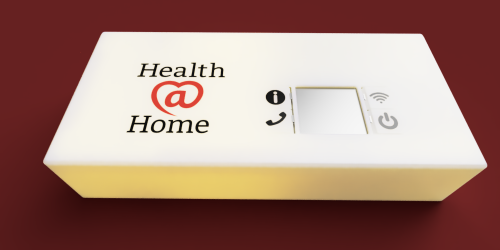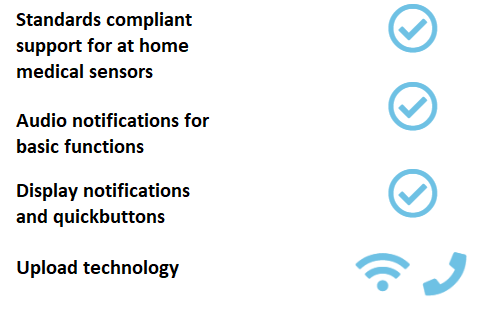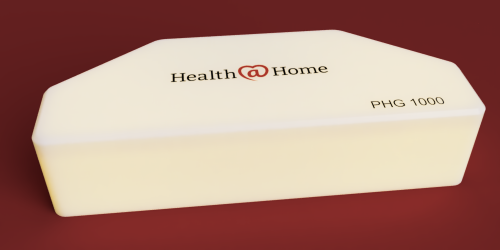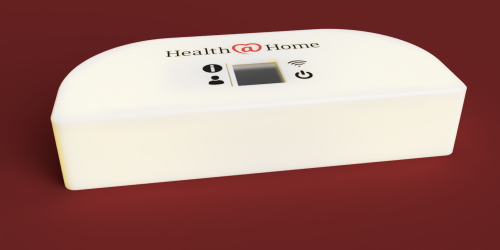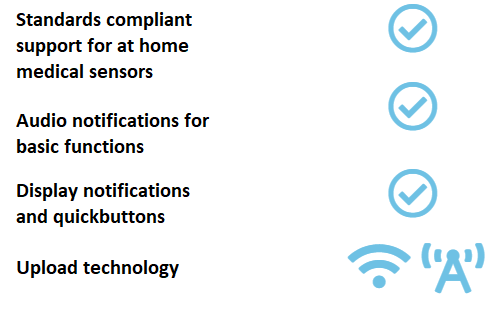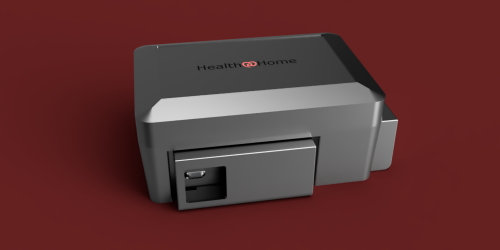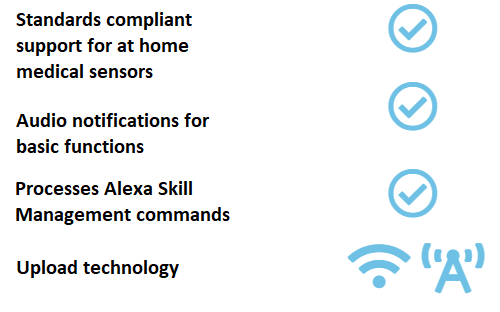 Why Use Health@Home Hub Products?
Health@Home products are designed to support remote health monitoring services for home and skilled care environments. Home monitoring has been shown to reduce operational and re-admission costs while enabling patients to take charge of their own health through improved access to medical data. Health@Home products can be used with any Continua-Compliant WAN receivers to implement scalable home monitoring solutions. When used in conjunction with Health@Home Exchange, data collected by Health@Home Hub can be delivered to a wide array of both proprietary and standards-based electronic health record systems.
How does Health@Home help provide a standardized solution for Multi-vendor systems?
LNI's Health@Home Hubs play a vital role in aggregating data from standards-based personal health devices. Health@Home Hubs use  that allow plug and play of sensor devices and delivery of rich medical information that meets the demand of clinical care providers.
Health@Home Hubs support multiple transports including Bluetooth, USB, ZigBee, and Bluetooth LE. All Health@Home products support all device specializations defined by the Continua 2.0 standard, which is medically accepted in the industry.
Once a hub has obtained sensor information, it will display received measurements and send the data to any Continua-compliant WAN receivers, including LNI's cloud-based Health@Home Exchange. All Health@Home Hubs have the ability to interoperate with Health@Home Exchange, a web-based service provided by LNI which enables users to create profiles and manage their medical data online.
Health@Home Hubs Support:
Continua's PAN/LAN/WAN Interface
ISO/IEEE 11073-20601 & 11073-103xx Protocol
Continua's WAN (HL7 2.6) interface: Converts IEEE 11073 representation to PCD-01
Bluetooth HDP Interface (Android, Linux)
Bluetooth LE Interface
USB Interface (Linux)
Devices: Glucometer, Blood Pressure Meter, Heart Rate Monitor, Thermometer, Weight Scale, Pulse-Ox and more
LNI's Health@Home Exchange platform for a Continua Certified end-to-end solution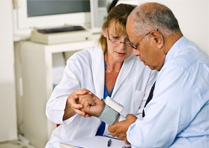 Application Areas of H@H hubs
Post operative care transition
Disaster management
Field based health data capture
Reduce the impact on care givers helping people live at home
Improve the quality of life for those battling chronic conditions
Consumer Empowerment
Pharma trials
For more information, or to inquire about a purchase please contact: